Home » Bali Temple Tour » Tanah Lot Tample
Tanah Lot Tample
About Trip
Destination :
Tanah Lot Temple

Tanah Lot Temple is one of Bali's most important landmarks, famed for its unique offshore setting and sunset backdrops. An ancient Hindu shrine perched on top of an outcrop amidst constantly crashing waves; Tanah Lot Temple is simply among Bali's not-to-be-missed icons.
Watersport Activity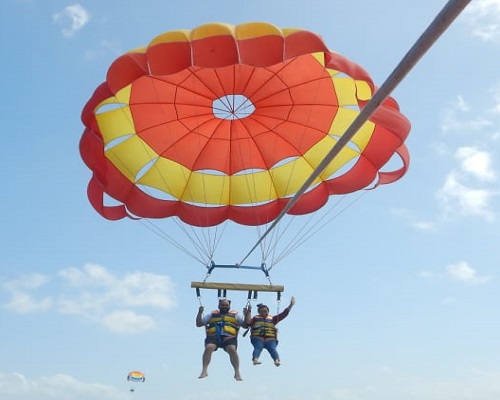 Bali Parasailing Adventure Tour
Bali Parasailing Tour is a Bali Water Sports Tour package to enjoy parasailing in Bali Islands. The parasailor is strapped into a harness which is attached to the parasail canopy and connected to the speed boat via a rope and watersports parasailing for 1 round.
Include :
Petrol
Parking Fee
Bottle of Natural Water for One Person
Hotel Pick Up : Ubud, Kuta, Denpasar, Legian, Seminyak, Canggu, Jimbaran, Sanur, Padang bay.
Maximum 5 Person If do you have more than 5 Person, Please Contac us on Whatsapp or Email
Note : In addition to the destinations that we provide in the tour , you can also request or custom your travel destinations while in Bali
Booking Form
Contact Us ?

Book Now!
Get Bali Tour Prices at affordable rates. Our company Subawa Bali Driver provide the best facilities for Bali Tour passengers. Enjoy fun travel services from Subawa Bali Driver.