Home » Waterfall Tour » Nungnung Waterfall Tour
Nungnung Waterfall Tour
About Trip
Destination :
Nungnung Waterfall Tour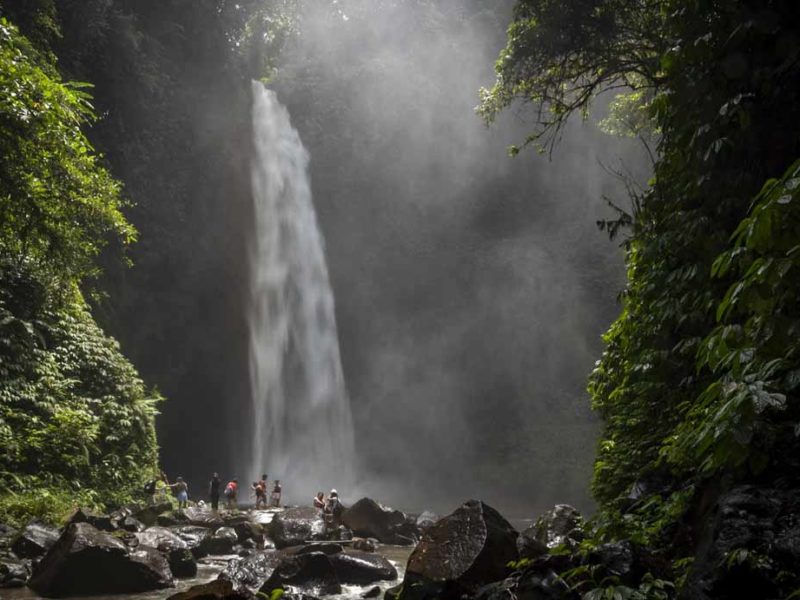 Nungnung Waterfall which is located in Badung Regency, Bali is now a haven for many tourists. Not only domestic tourists, those who come to this place are also foreign tourists. The exotic scenery that can be found at the location of the waterfall is also able to divert the attention of tourists.The natural atmosphere that is still beautiful gives a sensation of calm to the visitors of Nungnung Waterfall. Its location in a rural area, makes the beauty of this place is still well maintained. On the other hand, the supporting facilities provided by the local government for the convenience of tourists are also quite adequate.
Coffee Plantation
Coffee Plantation or Bali Agrotourism is coffe farm where you can see varius of coffe planation and see the making of the famous animal coffe or known as a coffe luwak. in this place you can see various of plantation such as coffee arabica, coffee robusta, pineapple, balinesse snake fruit, and etc. expereince to see how to make Balinesse coffee, try the best of balinesse coffe or ginger tea with green view river valley. They sell variety of theirs original Balinese coffee products, herb oil and etc and see the civet cat the most expensive coffee maker, wellknown as Luwak, its produce "Coffee Luwak" and the process of the bean passing through the digestive tract of the civet chemically alters the proteins in the Luwak coffee bean to yield more complex and smooth flavors, not found in conventional coffees.
Include :
Petrol
Parking Fee
Bottle of Natural Water for One Person
Hotel Pick Up : Ubud, Kuta, Denpasar, Legian, Seminyak, Canggu, Jimbaran, Sanur, Padang bay.
Price : 55 USD - 70 USD
Maximum 5 Person If do you have more than 5 Person, Please Contac us on Whatsapp or Email
Note : In addition to the destinations that we provide in the tour , you can also request or custom your travel destinations while in Bali
Booking Form
Contact Us ?

Book Now!
Get Bali Tour Prices at affordable rates. Our company Subawa Bali Driver provide the best facilities for Bali Tour passengers. Enjoy fun travel services from Subawa Bali Driver.