Home » Waterfall Tour » Gitgit Waterfall Tour
Gitgit Waterfall Tour
Program Details
Destination :
Gitgit Waterfall Tour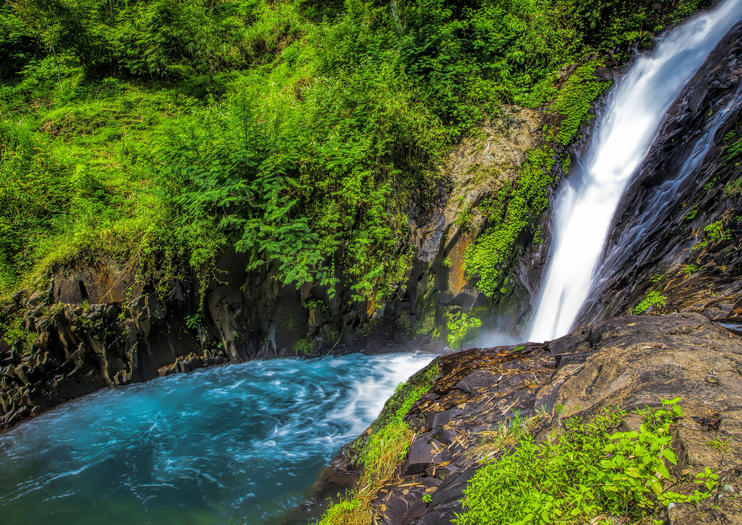 A popular stop between Singaraja and Denpasar, Gigit Waterfall is considered to be one of the most beautiful on the island. Easy to reach from the road, the falls have a drop of 131 feet (40-meter) into a picturesque pool where visitors can swim. There are actually three falls in the area—the other falls being smaller twin waterfalls. All are signposted from the road and reached by a short hike.

Bali Bird Park
Join us for an adventure that has no boundaries as we take you on a journey across the Indonesian archipelago, Latin America and South Africa. The Bali Bird Park is divided into regions that recreate the natural habitats of our birds, complete with indigenous plant life and traditional artefacts for authenticity. Experience the original Jungle birds of Bali and encounter the world's rarest bird, the Bali Starling. Discover the exotic birds of Papua and one of the most comprehensive collections of Bird of Paradise in the whole world. Travel to Far East Indonesia, home to an amazing array of birds as well as the extraordinary Komodo Dragon, a giant carnivorous lizard which is a direct descendant of the dinosaur and rarely seen in captivity.
Include :
Petrol
Parking Fee
Bottle of Natural Water for One Person
Hotel Pick Up : Ubud, Kuta, Denpasar, Legian, Seminyak, Canggu, Jimbaran, Sanur, Padang bay.
Maximum 5 Person If do you have more than 5 Person, Please Contac us on Whatsapp or Email
Booking Form
Contact Us ?