Home » 3 Days Tour » Bali Three Days Tour 4
Bali Three Days Tour 4
About Trip
Destination :
Day 1
Bali Rafting
Bali Rafting Tour is a Bali Activities / Adventure Tour Packages to enjoy wide range of white water rafting adventure in the paradise island of Bali.
Kintamani Volcano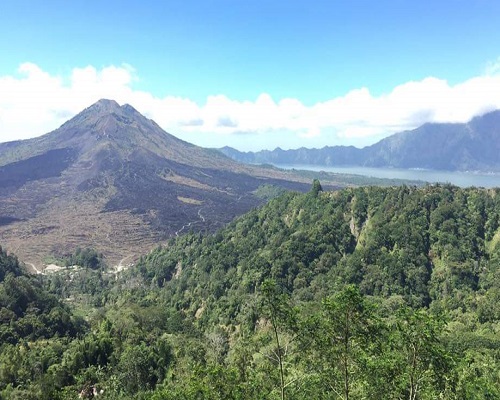 Kintamani Village is the object of mountain tourism is very unique and stunning, with cool air condition in the daytime and cold at night. Kintamani is 1500 meters high, the village of Kintamani his a cool, damp climate suited to growing oranges and passion fruit and on market day, which falls every third day, the main street becomes a bustling chaos of vendors, some of whom have traveled from far away. Tourism Object is located in the area is located in the village of Batur. We can watch stunning natural scenery of Penelokan, a combination of Mount Batur and the expanse of black rock with Lake Batur and on a blue caldera.
Coffee Luwak Plantation
Coffee Plantation or Bali Agrotourism is coffe farm where you can see varius of coffe planation and see the making of the famous animal coffe or known as a coffe luwak. in this place you can see various of plantation such as coffee arabica, coffee robusta, pineapple, balinesse snake fruit, and etc. expereince to see how to make Balinesse coffee, try the best of balinesse coffe or ginger tea with green view river valley. They sell variety of theirs original Balinese coffee products, herb oil and etc and see the civet cat the most expensive coffee maker, wellknown as Luwak, its produce "Coffee Luwak" and the process of the bean passing through the digestive tract of the civet chemically alters the proteins in the Luwak coffee bean to yield more complex and smooth flavors, not found in conventional coffees.
Day 2
Bali ATV Quard Bike
This ATV adventure will take you to the most authentic parts of the islands, through the daily live of the view of the rice field, through the daily live of the community in the most exciting way. Discover places where tradition ways of living stil the same as before.
Tegalalang Rice Terrace
Tegallalang Rice Terraces in Ubud is famous for its beautiful scenes of rice paddies involving the subak (traditional Balinese cooperative irrigation system), which according to history, was passed down by a revered holy man named Rsi Markandeya in the eighth century. Tegallalang forms the three most splendid terraced landscapes in Ubud's shared region, with the others being in the villages of Pejeng and Campuhan.
Monkey Forest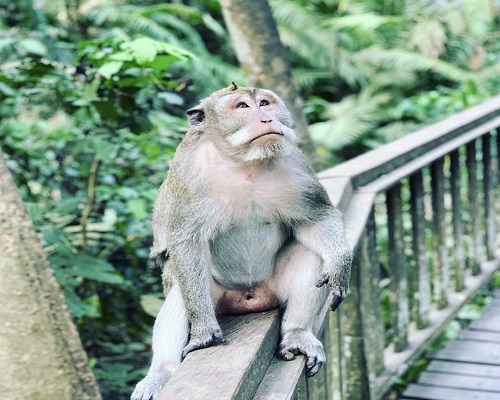 Ubud Monkey Forest also known as Ubud Wanara Wana is a nature reserve temple complex in Ubud and as a place of monkey forest sanctuary. Six visits during the full day ubud tours is to explore the beauty of ubud monkey forest by dwelt by some group of monkeys and other tropical animals. Ubud Monkey Forest itself own very important function of the continuity the monkey habitat in Bali. Meanwhile the Ubud local community own important role to keep this forest naturally in order to all wild animals able to live smoothly. It is important to treat the monkeys with respect as this forest is their home and you are a guest in it.
Day 3
Bali Safari Marine Park
Bali Safari and Marine Park Tour is a Bali Activities Tour Packages for enjoy visiting the biggest safari park in Bali islands, and try the packages of Jungle Hopper, Rhino, Leopard, Dragon and Night Safari Packages with affordable price. Bali Safari and Marine Park on a step hillside between the mountain and the sea on the splendid island of Bali, there once lived a village of people renowned for their believe to God and their love for nature. They considered all the wild animals and plants to be their friends. In those days there were many deer and few people. And tigers never bothered the village. They lived together in peace and harmony. Home to hundreds amazing animals representing more than 50 species, including some of rare and endangered species.
Jatiluwih Rice Terrace
The Jatiluwih rice terraces in the namesake upland village in West Bali are most famous for their dramatic and exotic landscapes. The cool highlands and the breathtaking scenery of this village at the foot of Mount Batukaru makes for wonderful photo opportunities, and serves as a soothing retreat away from the island's crowded south.
Once a UNESCO Cultural Heritage Site candidate, the Jatiluwih rice terraces comprise over 600 hectares of rice fields that follow the flowing topography of the Batukaru mountain range. These are maintained by a traditional water management cooperative known as subak, which dates back to the 9th century. The cooperative itself eventually won recognition as a dominant factor in Bali's 'cultural landscape' entry on the heritage list.
Bali Bird Park
Bali Bird Park Tour is a Bali Activities Tour to enjoy experience visiting the best Bird Park in Bali islands with many kinds collection of exotic, beautiful and Fantastic birds from around the wond, especialy from africa. Feel this excitement get closed with Birds from many kind species and make this holiday is memorable one for you and family. Encompassing two hectares of botanical landscape, the park provides sanctuary to almost 1000 birds of 250 different species.
Include :
Petrol
Parking Fee
Bottle of Natural Water for One Person
Hotel Pick Up : Ubud, Kuta, Denpasar, Legian, Seminyak, Canggu, Jimbaran, Sanur, Padang bay.
Price : 165 USD - 200 USD for 3 Days
Maximum 5 Person If do you have more than 5 Person, Please Contac us on Whatsapp or Email
Note : In addition to the destinations that we provide in the tour , you can also request or custom your travel destinations while in Bali
Booking Form
Contact Us ?

Book Now!
Get Bali Tour Prices at affordable rates. Our company Subawa Bali Driver provide the best facilities for Bali Tour passengers. Enjoy fun travel services from Subawa Bali Driver.